Get the extra benefits that you don't get with your insurance
About us
Care is at the heart of everything we do. Our founders, Robert Deakin and Richard Williams, continue to take a very active role in the development and delivery of essential benefits that add genuine value to our members: helping them when they need help, making their lives easier, and saving them a lot of money, time and inconvenience.

Our success, effectiveness and reliability is reflected in the fact that over 130 organisations trust us to provide benefits to their own members, customers, accountholders and staff - click here to see who they are.
We are proud to sponsor Burton RFC Girls rugby
We believe that sponsoring grass-roots junior sport is a very positive thing to be involved with, so we are proud to sponsor all Burton RFC girls teams:

• Burton Pythons - under 18
• Burton Cobras - under 15
• Burton Vipers - under 13

Not only that, but our Managing Director, Richard Williams - a former County rugby player in his dim and distant youth - coaches the juniors with his usual unrivalled level of committment and passion. He also moves surprisngly quickly on the field for such a big chap! Well, for the first 5 yards, anyway.

The girls keep going from strength to strength, and it's just a matter of time before the trophies really pile up. We're going to need a bigger silverware cabinet...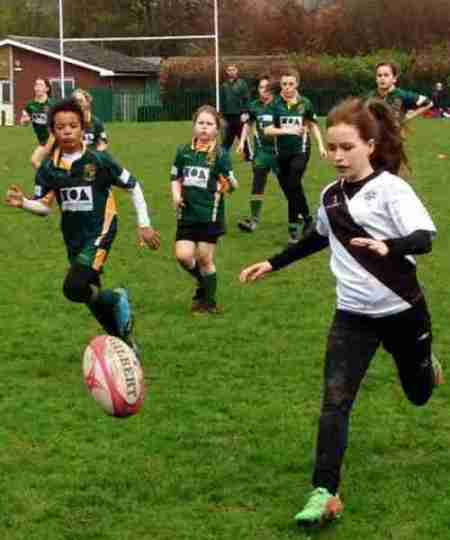 Burton Girls in action